Club Reduce in Overland Park

Are you interested in losing weight? Do you struggle with Neuropathy, Fibromyalgia, or Diabetes? We can help! Our Doctor Supervised programs are designed to help you detoxify your body from harmful toxins while feeding your body what it needs to be healthy! They are personalized to fit YOU! To learn more, we offer FREE seminars at True Health in Overland Park, KS every Tuesday at 1:30pm and Thursday at 6:30pm here at our office. To sign up call 913-338-1112.
---
Before and After Pictures of Our Patients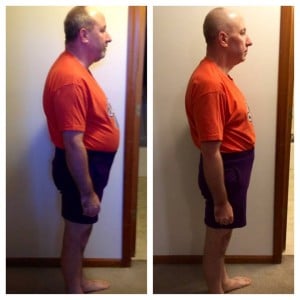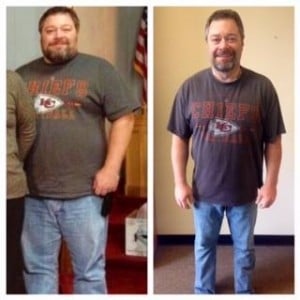 First Male Picture: In just 12 weeks Robert has lost 48 lbs and 9.75 inches on his waist alone!
Second Male Picture: 12-weeks. 83 days. Jeff is 50 years old. 42-pounds lost. Size 40 jeans to size 34. No more heartburn. Drastically reduced cholesterol. Allergies nearly gone.
---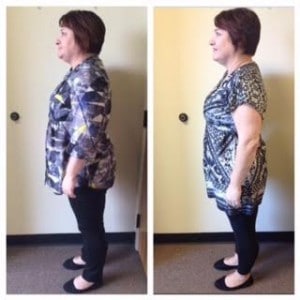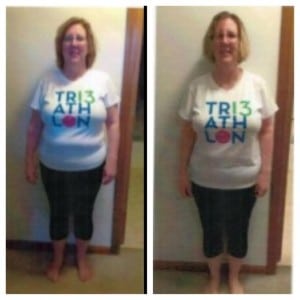 First Female Picture: Robin lost 20 lbs down in 5 weeks!
Second Female Picture: Anne lost over 30 pounds and 50+ inches gone in 12 weeks!
---
Video Testimonials
"I had the choice of either taking medication my whole life or being proactive about it."
---
"42 pounds LOST, 11 inches LOST in the waist, and 9 inches in the chest! But more important that that he has figured out how to LIVE."
---
Written Testimonials
"Best thing I've ever done! The staff is fantastic. The program is fantastic. I lost 28 pounds in 5 weeks! My cholesterol went from 350 down to 135 and my blood sugar level came down to normal. It wasn't as difficult as I thought it would be and having the weekly consultation helped keep me on track. If you are looking to lose weight and more importantly educate yourself on how to cleanse your body and develop good eating habits this program is a must."
- Alan J.
---
"So much more than I expected. Each week I go in I feel like I'm getting spoiled at a spa. I have 4 weeks left of my diet I've lost 24.5 lbs so far and have been taken off of my cholesterol medication! I feel like a new person just with my health improving so much."
 -Tammy S.
---
"I have been participating as a patient under the True Health programs offered and administered by the doctors and staff at True Health beginning May 4, 2015. I have found the program very useful especially in weight loss. I have lost over 46 pounds in just over 2 months. In addition, I feel healthier and have had to make significant adjustments to my insulin usage. The doctors, especially Dr Dave, have been extremely knowledgeable and helpful. The staff has been more than friendly and professional. I would recommend True Health to my family and friends!"
- R. Irwin
---
"Recently, I participated in their Candida Cleanse weight loss program and the results were dramatic! Over 30 pounds and 50+ inches gone in 12 weeks! And I feel amazing! Not just from the weight loss but I can feel I am healthier. I have tried to lose weight in the past with other programs and never felt like I understood the WHY about needing to avoid sugar and flour, specifically. They helped me understand the weight issues specific to me and provided accountability, guidance, and encouragement."
- Anne J.
Monday
9:00am - 1:00pm
2:00pm - 5:30pm
---
Tuesday
9:00am - 1:00pm
2:00pm - 5:30pm
---
Wednesday
9:00am - 1:00pm
2:00pm - 5:30pm
---
Thursday
9:00am - 1:00pm
2:00pm - 5:30pm
---
Friday
9:00am - 12:30pm
---
Saturday & Sunday
Closed