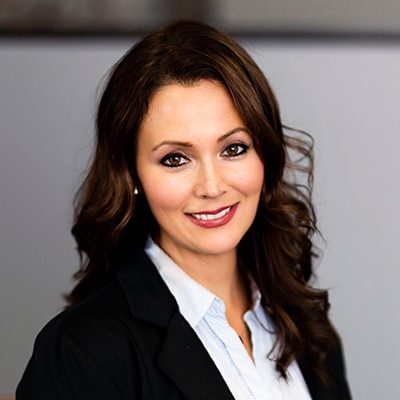 Chiropractor Shirin Gulledge D.C.
Dr. Shirin specializes in diagnosing and non-surgically treating spinal disorders, neuro-biomechanical disorders, posture imbalance, exercise injuries, disc related pathologies, and acute post-accident trauma. She has experience treating patients as old as 1 day to over 100 years old.
Dr. Shirin has been in practice for 17 years and her passion is helping individuals and families achieve their health goals through natural interventions and prevention. Dr. Shirin's passion is seeing her patients influence their loved ones positively by leading by example and ultimately creating habits in families that lead to healthier children now and for generations to come.
When she is not in the office she is raising her 2 boys with her handsome husband Dr. David. She enjoys snowboarding, skiing, running, lifting weights, reading, cooking, dancing, Brazilian jiu jitsu and spending time at their family farm.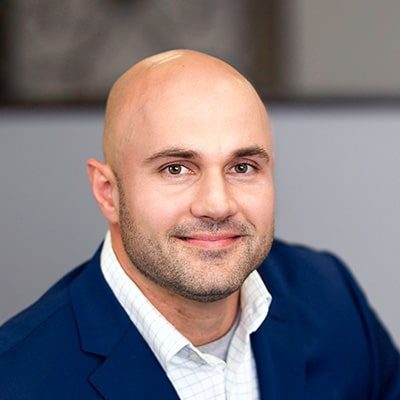 Chiropractor David Gulledge D.C.
Dr. David Gulledge has his Bachelors degree in Exercise Physiology from Drury University, his Masters degree in Kinesiology from Kansas State University and his Doctorate in Chiropractic from Cleveland Chiropractic College. He continues his post graduate training from both chiropractic and medical institutions around the county.
Dr. David Gulledge has been interested in studying the human body and its function since an early age. This interest led not only to academic study, but to an interest in athletics as well. During his athletic career a sports injury to his back left one of his legs partially paralyzed. David sought the care of a chiropractor and through a course of care, David's leg regained its function and all the associated pain was resolved as well. This played a role in inspiring David to pursue his Doctorate in Chiropractic so that he could offer similar services to others. He has post graduate training in spinal bioengineering, neurology, MRI interpretation, connective tissue pathology, accident reconstruction and medical legal documentation. He is also interested in clinical nutrition and food allergy detection and elimination as a part of inflammation and pain reduction. Dr. David is passionate about continuing his education and staying up to date on the most recent research so that True Health can be part of the movement toward more patient centered, cost effective, interdisciplinary health care. Dr. David is married to his beautiful wife, Dr. Shirin Gulledge, with whom he spends most of his free time. He also enjoys reading, time in nature and exercising. Dr. David Gulledge feels blessed to be able to assist members of the community in living more balanced, healthy lives.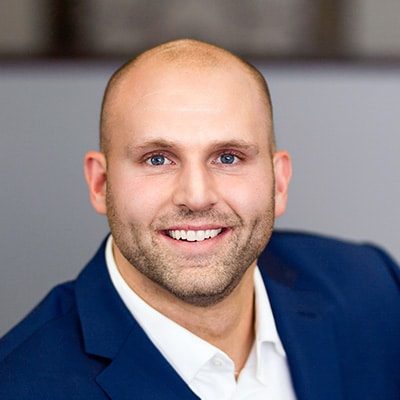 Chiropractor Kyle Gulledge D.C.
Kyle Gulledge is a chiropractor and Co-owner of True Health. He specializes in diagnosis and non-surgical treatment of spinal disorders. He has a doctorate of chiropractic through Cleveland University as well as training through the University of Buffalo Medical School in areas such as spinal biomechanics, MRI interpretation, and spinal trauma pathology.
As a member of the spinal trauma team through the Academy of Chiropractic, Dr. Gulledge constantly stays current on the latest developments in managing spinal conditions and helping patients get their health back. While in chiropractic school Kyle was named to Who's Who among Colleges and Universities, earned a Clinic Service Award, the Clinical Excellence Award, was on the dean's list and graduated Magna Cum Laude.
Kyle was a competitive powerlifter and was the first teenager to deadlift 800 pounds in competition. In his quest to be the youngest person to deadlift 900 pounds his pain started; the harder he trained the more pain he was in. Finally when all the ibuprofen and Tylenol didn't work anymore he went to the orthopedic. After being recommended for surgery he knew that if he got surgery he would never achieve his goal of a 900 pound deadlift.
He sought the help of a chiropractor and within a matter of weeks he was transformed. He was back training without pain! The most important part of the story is that he realized that chasing the 900 deadlift wasn't all that important anymore. More than hitting that goal he wanted to help other people get the same kind of results that he achieved.
Kyle takes the same passion that he had for his athletics and translates it into his clinical work with his patients. By bringing the very best diagnosis techniques along with the best treatment techniques, Dr. Gulledge is able to deliver results for his patients.
Monday
9:00am - 1:00pm
2:00pm - 5:30pm
---
Tuesday
9:00am - 1:00pm
2:00pm - 5:30pm
---
Wednesday
9:00am - 1:00pm
2:00pm - 5:30pm
---
Thursday
9:00am - 1:00pm
2:00pm - 5:30pm
---
Friday
9:00am - 12:30pm
---
Saturday & Sunday
Closed